Be Clever, Choose Cleverland
Choose Cleverland Plumbing LLC.
Hiring Cleverland Plumbing LLC ensures professional expertise and exceptional customer service, guaranteeing reliable solutions and peace of mind for all your plumbing needs.
Professional plumbing services for residential/commercial
Experienced, licensed plumbers for quality work
Reliable 24/7 emergency plumbing assistance
Residential & Commercial Plumbing Services in Arizona
Residential & Commercial Plumbing
Water Heater & Water Softener Installation
Drain Cleaning & Gas Line Services
General Plumbing Services & More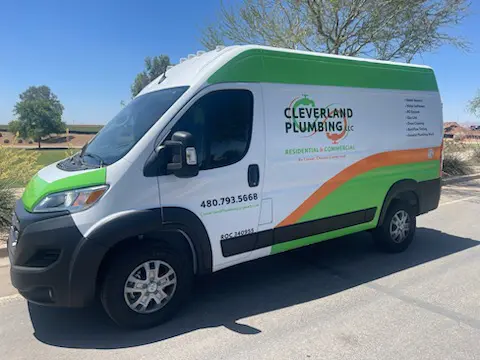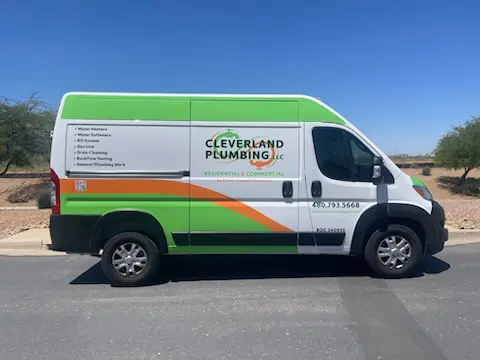 About Cleverland Plumbing LLC.
Cleverland Plumbing LLC, located in Maricopa, Arizona, is renowned for its unwavering commitment to providing 5-star service to its customers. Our dedication is reflected in our attention to detail, exceptional workmanship, and a customer-centric approach that ensures complete satisfaction with every plumbing project.
We Offer Our Services Throughout Pinal County & Greater Phoenix Area
Cleverland Plumbing LLC extends its exceptional service to the greater Phoenix, Arizona area, Pinal County, and the city of Maricopa. With our strategic location and commitment to customer satisfaction, we are able to efficiently address the plumbing needs of customers across these regions, offering reliable solutions and top-notch service to both residential and commercial clients in the greater Phoenix area, Pinal County, and Maricopa.
Contact Cleverland Plumbing LLC. Today
Ready to get in touch about your plumbing needs? Don't hesitate to contact Cleverland Plumbing LLC. Our team of skilled plumbers is ready to provide you with reliable and efficient solutions, ensuring your satisfaction and peace of mind.